Happy Independence Day From CCWC!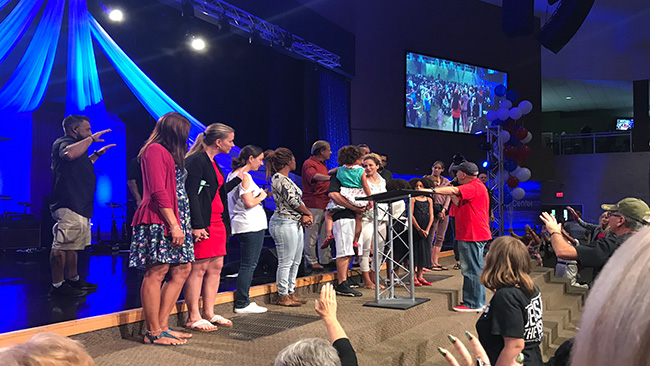 We are truly blessed to live in the United States of America and experience the freedom that we have here as a nation. We have a lot to be grateful for! From the defending of Constitutional rights with blood, to our military branches, local law enforcement, and all the way down to our first responders. Most of all, we are forever grateful for the precious blood of Christ. The Bible says that Jesus resolved on going to the cross (Luke 9:41). That He set His face "like flint" (Isaiah 50:7); He was determined to provide and defend a life of freedom for us that we can only dream of. Jesus made the way!
We had the amazing opportunity to witness others accept this new life that Jesus offers yesterday at the 4th of July Production here at CCWC. It was awesome! Tears were flowing, repentance was happening, and people were relieved to let go and give all of their burdens to the Lord.
Interested in serving? There are many places to get connected with us here at CCWC! Even productions! If you would like to learn more on how you can get involved then please contact us today (727)376-7733.