God of Miracles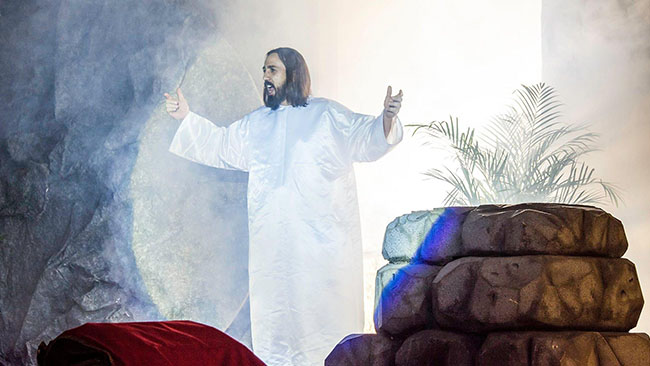 Arise With The Son!
The Resurrection of Jesus Christ was the greatest triumph this world has ever known. Death was defeated by the Lord of Life and with His glorious resurrection, He gave eternal life to all that believe in His name!  That very same power that rolled the stone away and raised Jesus from the dead 2,000 years ago radiates across time and space to touch us all today like an enormous, cosmic ripple effect into eternity. There is power and salvation, there is hope and a future in the name of Jesus. Does your situation seem hopeless? Are you hoping for a miracle in your life? During this season of rebirth and new beginnings we invite you to celebrate Jesus with us!
Our annual Easter Production is a family tradition and we invite you this year to experience Arise!  This  story of one man's journey from failure to faith is sure to touch hearts everywhere.
We invite you to join us 3/27 through 3/30 nightly as we remember the God of miracles and His plan to save mankind in a large than life, full scale, theatrical presentation for the whole family!
Admission is free to the entire community so bring a friend and if you'd like treat them to a front row seat for the performance why don't you purchase Gold Preferred Seating!  
Located at: Calvary Chapel Worship Center 
6825 Trouble Creek Rd.
New Port Richey, Fl 34653