Christmas Eve Candlelight Service at Calvary Chapel Worship Center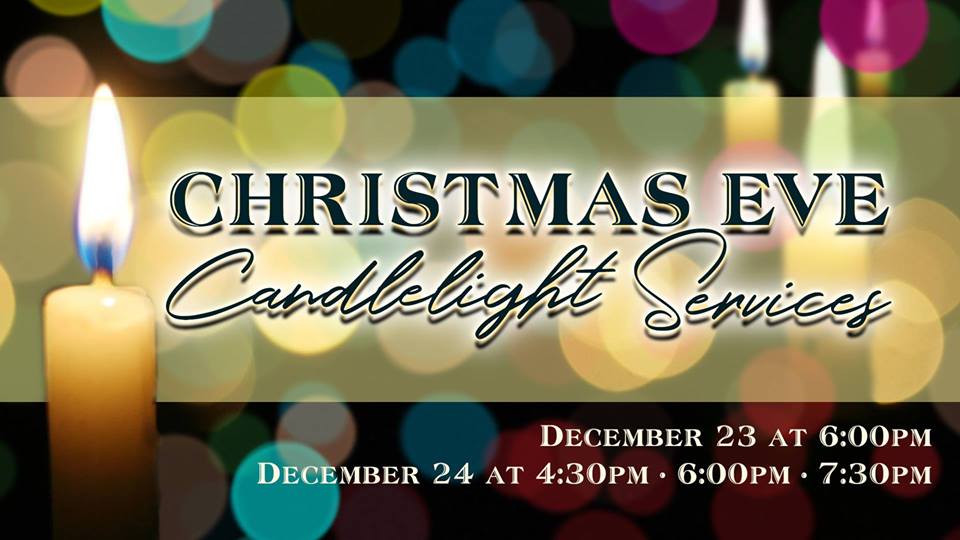 It's that time of the year again! We are so excited to invite you to our Christmas Eve Candlelight Service! Your entire family is welcomed to join as we celebrate the birth of our Lord & Savior Jesus Christ. Come just as you are, whether in those spiffy Christmas clothes or a pair of jeans and t-shirt. There will be so many fun activities to do with your family!
It'll be a time of worship with live music and singing, live nativity scene & petting zoo, cookie decorating for all, family photo booth, and communion will be served!
We have many services to choose from- December 23rd, at 6pm or December 24th, at 4:30pm, 6:00pm, and 7:30pm. Whether you live in New Port Richey, elsewhere in Pasco County, or in the Tampa Bay area, just remember, it's all going down at CCWC!
Need directions? Click HERE
Reach out today with any questions- (727)376-7733