CCWC Mission Kenya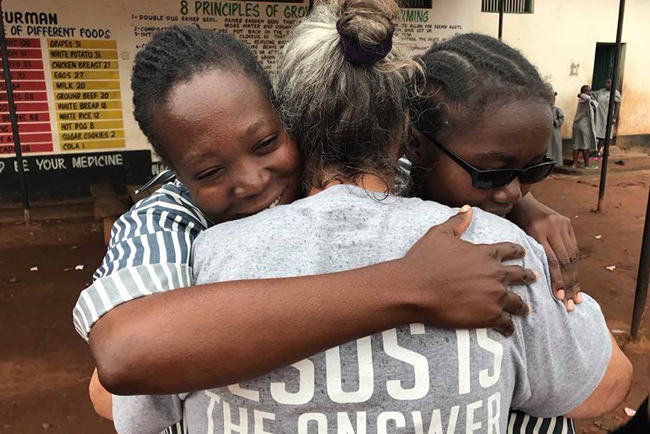 "We can rejoice too, when we run into problems and trials, for we know that they help us develop endurance. And endurance develops strength of character, and character strengthens our confident hope of salvation." Romans 5.3-4NLT
This was the fifth missions trip that I have been on with
Calvary Chapel Worship Center
, and honestly I feel like it has been the most effective because we were challenged in every way. Physically, emotionally and spiritually. When people are challenged in such ways it is easy to let things get to them and wear them down, to get in the flesh. That's when the enemy comes in, and his assault is on unity. When unity is attacked within a team it is vital that the team remembers the Scriptures and remembers their training. These types of things are
normal
and t
o be expected for anyone who is doing the work of the ministry
. These things are motivating to the discerning because they know that if they hang in there, then they will see those great breakthroughs are right around the corner!
We did not break rank (Joel 2.7). We stuck together, we laughed, cried and prayed for one another. I know that we were effective as a team because we remained united in spirit and refused the enemy an entry point. As we grew in character we saw hundreds come forth and be born again, saw children and men living on the streets surrender their addictive glue bottles and give their lives to the Lord, the Lord used us to save a little boy's life by rescuing him off the streets, we saw spirits of witchcraft break over people's lives, we saw demons rebuked out of people, we saw pastors and youth leaders come up and ask how they can receive power from God! Honestly, it was difficult to keep up with the Lord! He is on the move! See? When unity is protected and maintained then the anointing of the Lord has the permission to flow freely from Christ, to the ministers, and then to the people to bring great healing.
"How good and pleasant it is when God's people live together in unity! It is like precious oil poured on the head, running down on the beard, running down on Aaron's beard, down on the collar of his robe."  (Psalm 133.1-3).