2019 Summer Blast "Miracles"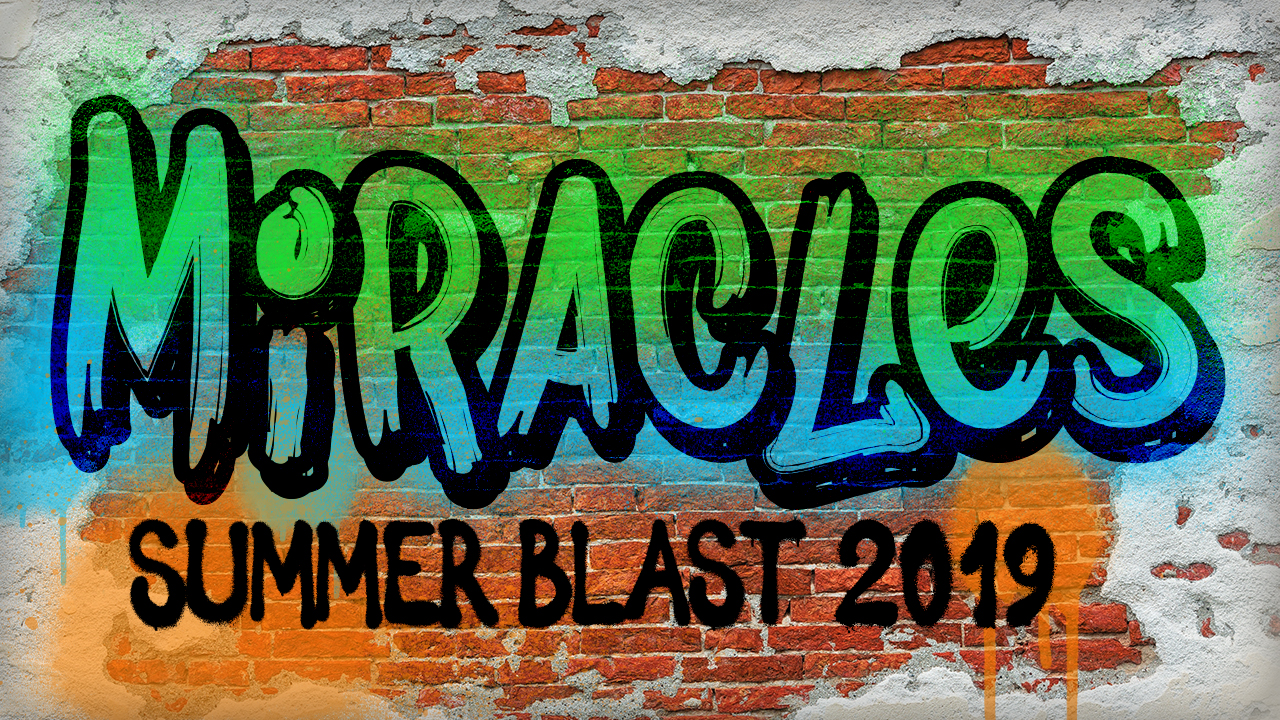 Summer Blast 2019: July 15 -18 from 9am-1pm, For kids in grades k-8th
ONLY $15 for the whole week includes all food and activities – Doors open at 8am
Summer Blast is a four-day SUMMER adventure designed for Students kindergarten-8th grade.
Each fun-filled day will include a gigantic slide, obstacle courses, flag football, crafts, face paint, carnival foods and much much more! Best of all it's ONLY $15 which included the whole week.
Looking for excitement try taking on our gigantic obstacle courses and inflatable slides, or maybe looking to relax, enjoy your carnival foods with your friends in our outside food court.
Our LIVE Theatrical Show will have everyone sitting on the edge of their seats and rolling in laughter.
Students are separated into three areas by grade. This allows us to do age-appropriate activities and make it more fun for everyone.
Safety is our top priority all volunteers have background checks and are approved to serve.
Every child must be registered and will be given a special code for drop off and pick up.
T-shirts $10 each while supplies last
We need volunteers! Please sign up HERE
Deborahan@ccwc.org or 727-859-7781
No child will be turned away because of an inability to pay – please help sponsor a child to go through our donations above as well as to help cover the expense of the event