Jesus March at Chasco Parade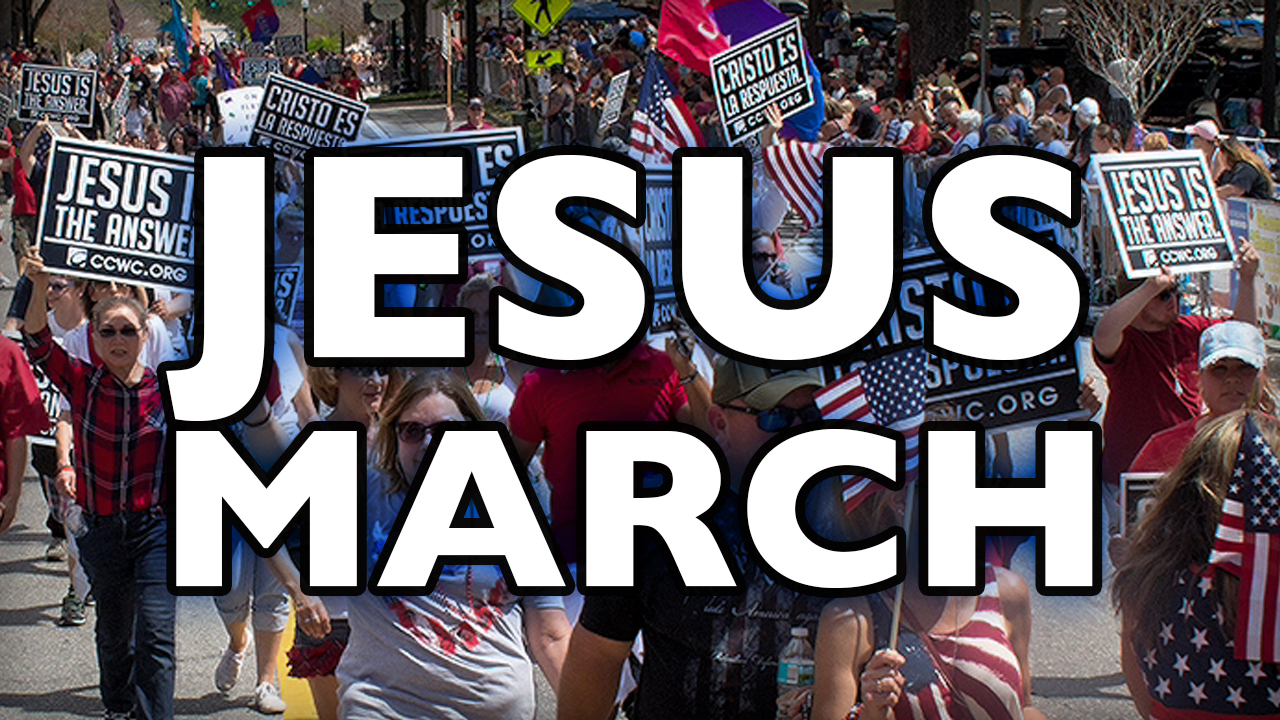 We are excited for our 3rd Annual Jesus March. Hundreds of Christ followers will march together in the Chasco Parade on Saturday, March 30, proclaiming that Jesus is the Answer.
We will meet at Schwettman Education Center at 11:30am. The address is 5520 Grand Blvd, New Port Richey, FL 34652, the streets close down at approximately 11:30am so make sure you either find a place to park or get dropped off. There is no parking at the field. The parade route ends at US19 and Main St. Suggestion: It would be best if you are dropped off at Schwettman and that there is a car waiting for you in the business parking lots across US19 when the parade is over.
The march is approximately 2 miles long and it starts at 1pm. Make sure you bring sunscreen, bottled water, and good walking shoes. Feel free to pull children in wagons or strollers. Tell other churches, your neighbors, and all your friends- all are welcome to march with us as a unified body of Christ.