Signs & Wonders- Ministry Training Course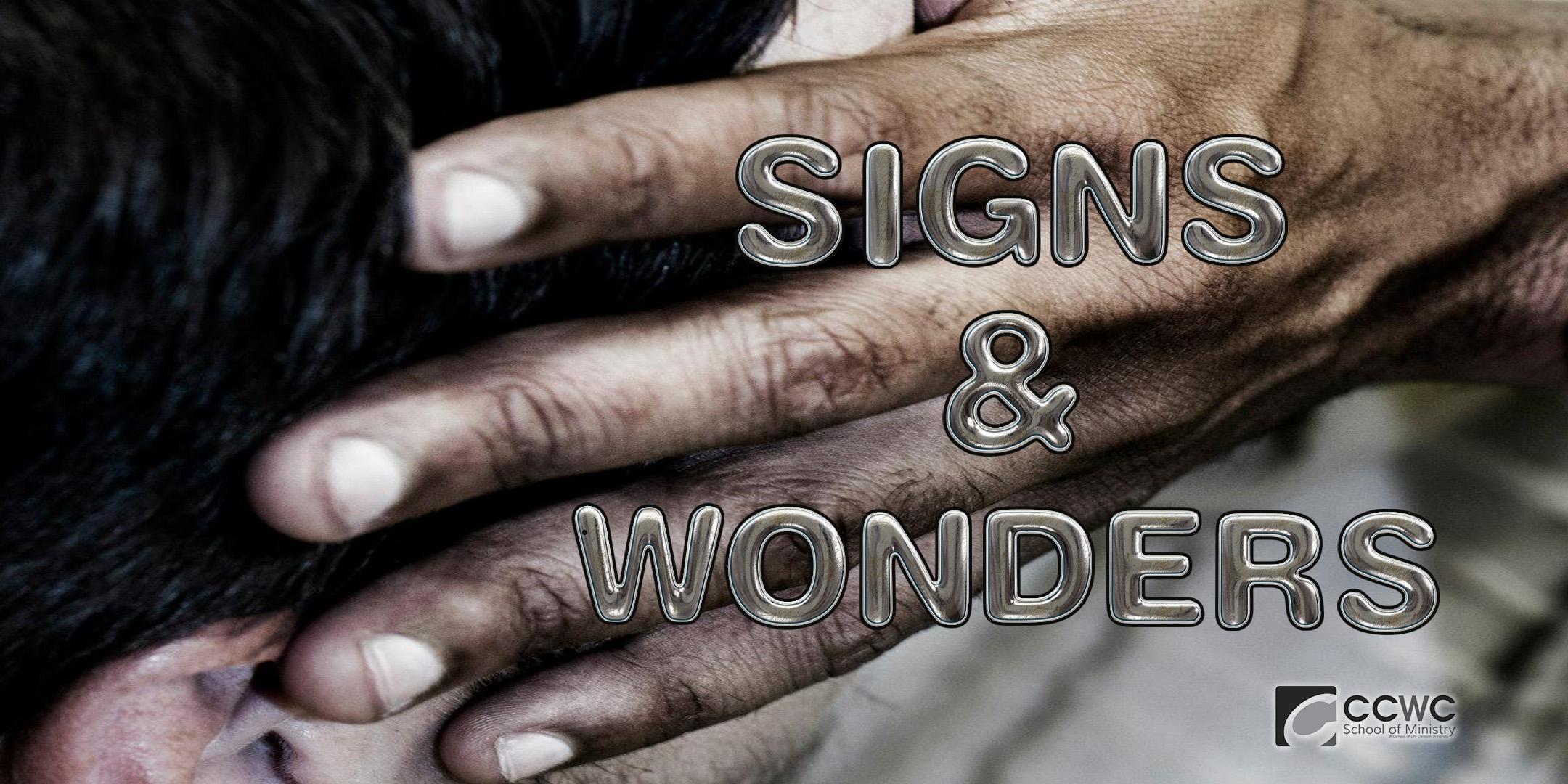 Welcome to Ministry Training Course- Signs & Wonders.
Welcome to Ministry Training Course- Signs & Wonders. During this class we take a look at the miracles and healings that Jesus and His disciples performed, talk about the authority that God has on the earth and also discuss how miracles are very necessary for today!
This is a 4- week class 2/2, 9, 16 , 23 from 11:30-1PM at CCWC taught by Pastor Johannes. The standard tuition cost is $35. This course is MTC (Ministry Training Course) credited which means you can earn your Certificate of Completion or apply these credits towards earning a degree with Life Christian University right here at CCWC!
The check out process is simple. Just click the link below using a PayPal account or credit/debit card. You may also pay cash or check prior to (or) the day of class. Also, remember, this class will be featured online for our Distance Education Students.
Click the link below to get signed up and checked out today!
https://ccwcregistrations.wufoo.com/forms/ministry-training-courses-2020/
Coursebook is: Every Increasing Faith By Smith Wigglesworth ISBN-13: 978-1537700229
Don't forget to Like us on Facebook: https://www.facebook.com/ccwcsom/
Leave us a Google Review:
https://www.google.com/search?q=ccwc+school+of+ministry&rlz=1C5CHFA_enUS729US730&oq=CCWC+School+of+Ministry&aqs=chrome.0.0j69i60l3j69i65j69i59.4106j1j7&sourceid=chrome&ie=UTF-8
For more information please call the CCWC School of Ministry at (727)316-5495 or email som@ccwc.org.