Fiery Prayers- Ministry Training Course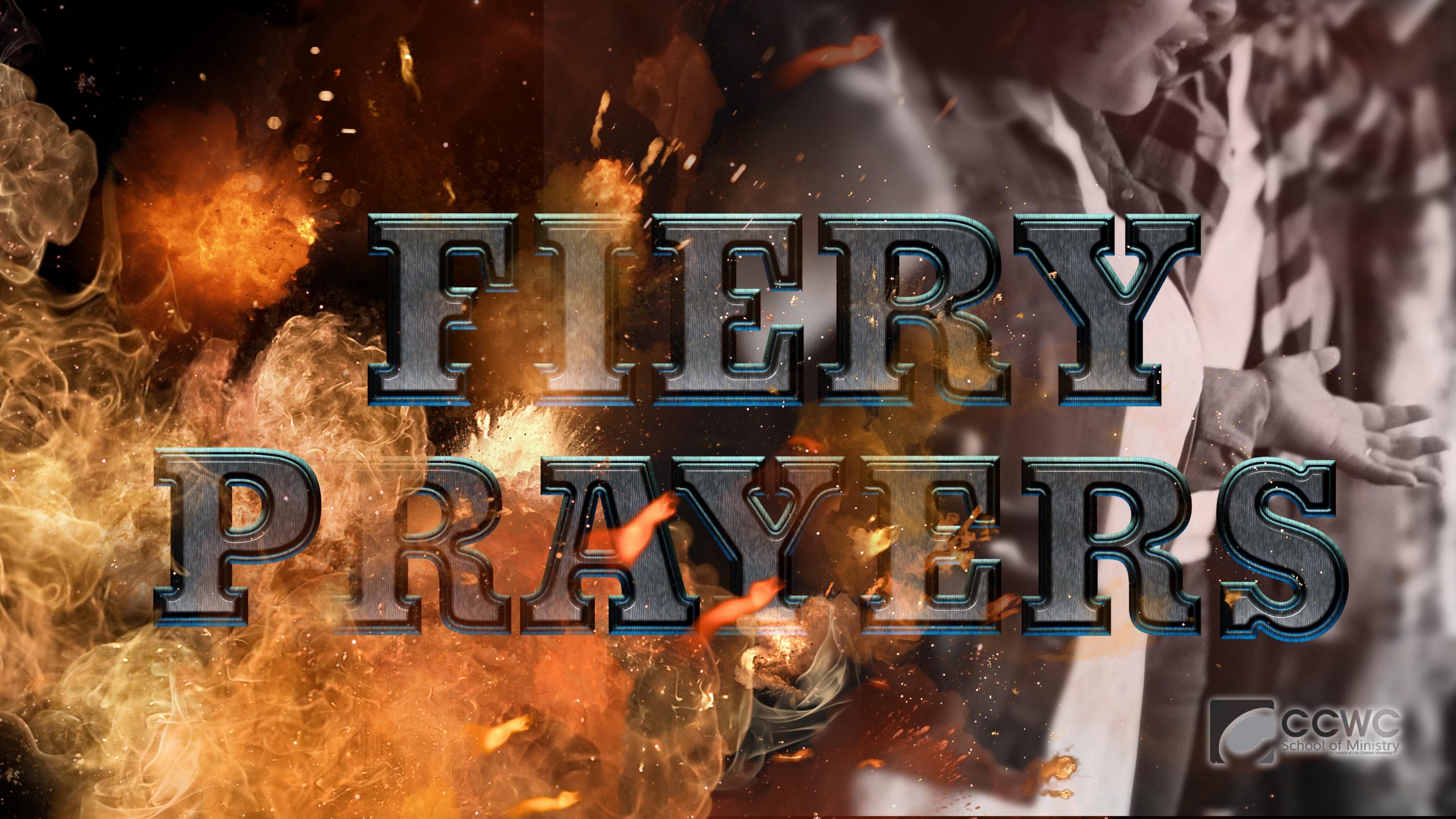 Fiery Prayers- Ministry Training Course
Jesus didn't teach his disciples how to preach, He taught them how to pray because prayer is the most critical aspect of the believer's life. Prayer is powerful and effective, a form of service and obedience. It also demonstrates the strength of our faith. Through it God moves and accomplishes amazing things! We believe that the greatest life is one that is characterized by prayer!
We invite you to join Thea Michalopolous for this 3 week course on fiery prayer and learn how to pray rightfully, accurately with passion, ferver, and most of all, answers!
The dates of this class are as follows: January 5 and 12th from 11:30AM – 1PM then January 19th from 5PM-6:30PM in the Ministry Center classroom 111-112.
The check out process is simple. Just click the link below using a PayPal account or credit/debit card. You may also pay cash or check prior to (or) the day of class. Also, remember, this class will be featured online for our Distance Education Students.
Click the link below to get signed up and checked out today!
https://ccwcregistrations.wufoo.com/forms/ministry-training-courses-2020/
Coursebook is:
Illegal Prayers By: Bob Sorge
ISBN-13: 978-1937725334
Don't forget to Like us on Facebook: https://www.facebook.com/ccwcsom/
Leave us a Google Review:
https://www.google.com/search?q=ccwc+school+of+ministry&rlz=1C5CHFA_enUS729US730&oq=CCWC+School+of+Ministry&aqs=chrome.0.0j69i60l3j69i65j69i59.4106j1j7&sourceid=chrome&ie=UTF-8
For more information please call the CCWC School of Ministry at (727)316-5495 or email som@ccwc.org.