CCWC Kids "Fall Nights"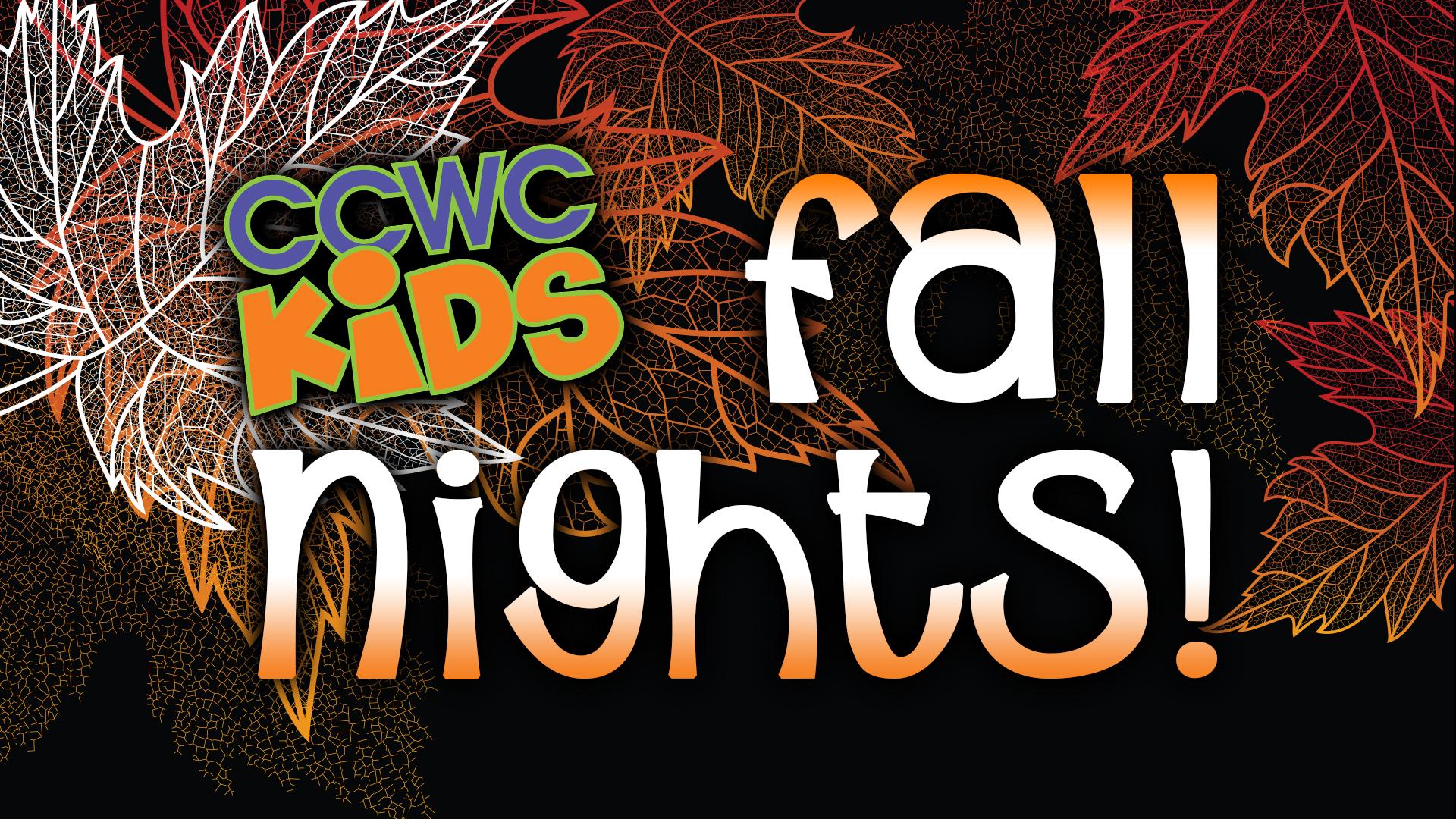 Fall Nights 
August 22 – October 17
Ultimate Football 
2nd-5th Grade
9 weeks of team sports all for only $!5
This flag football program is designed to introduce young athletes to the game while providing a safe sport environment to grow in the sport while also growing spiritually.
Sign up NOW by contacting kids@ccwc.org Drop off is on the Sports field. 
Award Ceremony October 24
Football field 
Craft It Up! 
1st-5th-grade 
Kids will learn about Jesus through creative ways, make yummy snacks, make a cool craft, and end the night with a dance party and plenty of fun for everyone! 
6:30pm in rooms 100-102