3rd Annual Charity Golf Tournament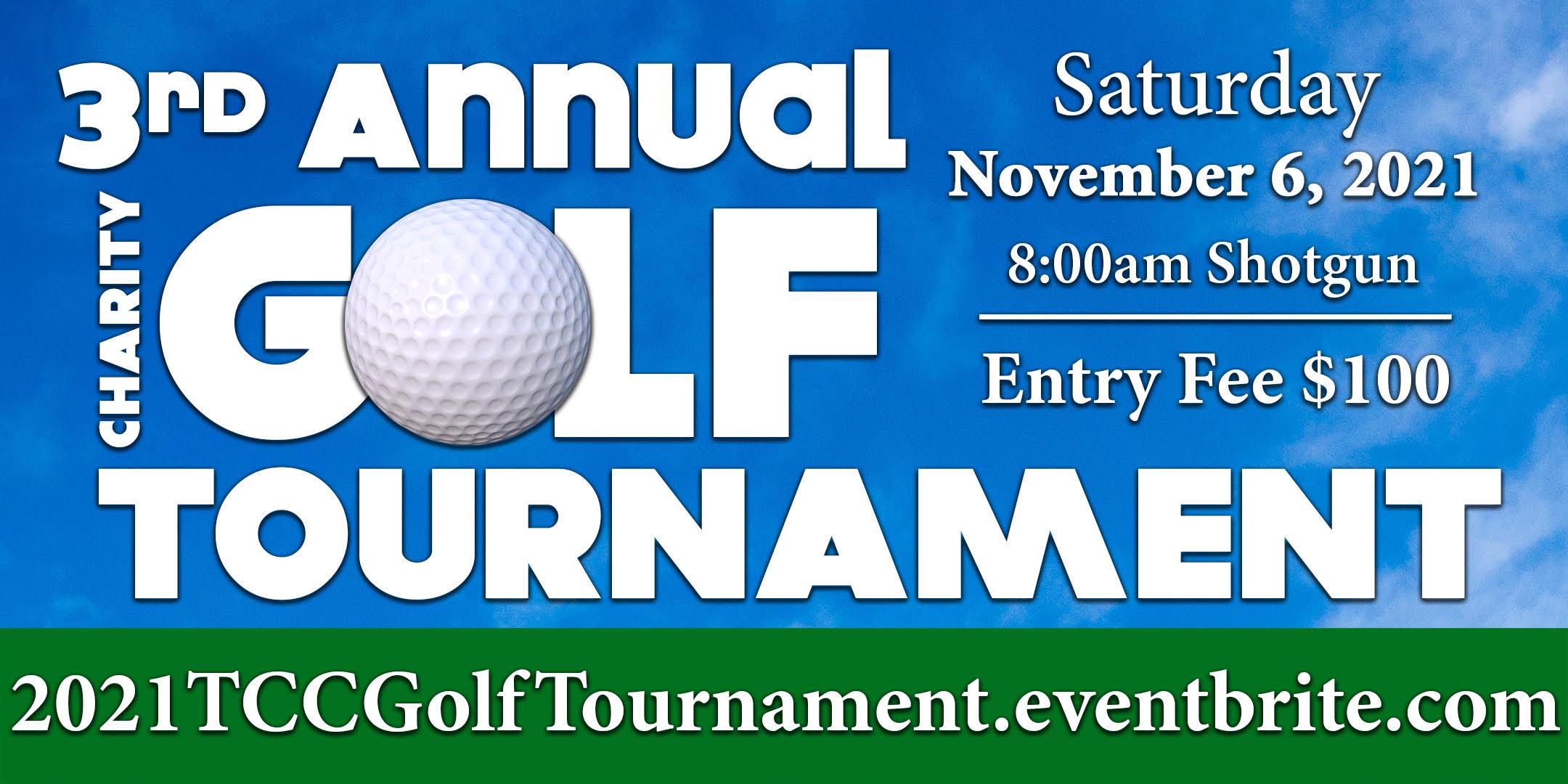 Thank you for partnering with us in the 3rd Annual Charity Golf Tournament!
This event directly benefits The Community Center
EVENT:
Saturday, Nov.6, 2021
Seven Springs Golf and Country Club
3535 Trophy Blvd,
New Port Richey, FL 34655
SCHEDULE:
6:30 A.M.. Registration
8:00 A.M. Shotgun Start
Putting Contest-As players make the turn
Lunch to be served following the tournament
4-PERSON SCRAMBLE FORMAT
*1 Drive Per Player Per 9 Holes
➢ Awards for the best 3 teams.
➢ Any groups of less than 4 will be combined to complete a team, if numbers allow.
PUTTING CONTEST (2 vol)
➢ 3 putts for $10
➢ In case of tie, Players will have a Putt off
CLOSEST TO THE PIN
➢ Win a prize!
HOLE IN ONE (1 vol)
Cash prize of $10,000 if you make a hole in one!!!
LONGEST DRIVE (Must be on fairway)
Win a prize
MALE AND FEMALE
MULLIGAN
$5.00 each Limit 2 per person
* You can not win a prize with Mulligan. ( Closest to the pin, Hole in one, Longest drive )
FOOD DONATION RAFFLE DRAWING (PER PERSON)
* Each player is asked to bring 3 cans of pasta or 2 boxes of Cereal to Tournament
* You will receive a ticket. If your name is drawn you can win $100.00 cash
First Place: Team receives: Medals, Picture of your team and a Foursome of Golf
Second Place: Team receives: Medals, Picture of your team and a Foursome of Golf
Third Place: Team receives: Medals, Picture of your team and a Foursome of Golf